My Alternative Journey to Joining a Tech Company
1. My Alternative Journey to Joining a Tech Company
A question plaguing the young Irish industry at the moment is – why is nobody talking about the entry-level barrier in industry? Graduates from the past two years – 2019/20 have had to face unforeseen obstacles to complete their degrees, only to come out the other side with an even greater hurdle. One that nobody warned them of.
I graduated in 2020 after having completed the majority of my Bachelor's degree from the isolation of my bedroom, and went straight into a Tech company. Before I get to that, I applied to upwards of 75 – 100 positions of which I did 1 phone screen, 0 technical screens and received 0 offers. The positions were junior only by name, requiring between 2-5 years of prior experience.
Here is my alternative journey to joining a tech company, and some things I wish I'd known before I began my job search.
It was September of 2017 and people gathered on the bustling campus of NCAD trying to find the right places for orientation day. Of the people that were there that day, the majority were going into NCAD's various art departments. However, in the basement of one of the buildings on campus was a lesser-known department 'Industrial Design' which was later split into Interaction Design and Product Design.
Straight into the basement we went, after being accepted into the Product Design course with the class being relatively small -about 30 or so- predominantly male designers. This was the Product and Interaction Design department.
Summer of that year brought about new travel experiences and soon after; an opportunity to do some volunteering work in the center of Athens, Greece.  Now defunct, we spent some time in a refugee center helping however we could; teaching or assisting various classes, organizing events, doing translations, and minding children.
Coming back after that proved its own challenges. Halfway through the second year of my degree saw the pandemic break out and classes abruptly transitioning online. This was an uncertain and unstable time.
Understanding that things might get a bit more challenging from there on out, I took out the CV from the old shelf and gave it a once over. During that time I applied to a high number of positions ranging from one skill to the other, crossing from design to technology. Each application got its due time and saw a distinct application with a fresh CV and cover letter, complete with an email introduction sent directly to the employing company. After a few months of applying like this – no luck. I must have heard back only from a couple of places that wrote to say I didn't get the job.
Fast forward a few months. I built up my LinkedIn profile and made sure everything was up to date. I found that it was quite a good tool for networking and reaching out to people. After dedicating time to scrolling through Linkedin every few days for a while, I came across several opportunities.
A company called 'BuildIt' was in the starting phase and they were looking to put graduates together to work on client projects and build up their portfolios to get past that 'entry barrier'. The company's founder had a strong network of potential candidates and teams were put together based on skills and relevance. After working on a client project for 3 months during the summer, we handed the designs to a developer team and henceforth to the client. For various reasons the project did not see the light of day but the experience gained was invaluable.
During that time, I went on to participate in more projects; among them HACKACCESS and Gradguide. Safe to say I got a taste of initiating conversations, putting teams together as well as getting things to move along. This was all before I even graduated.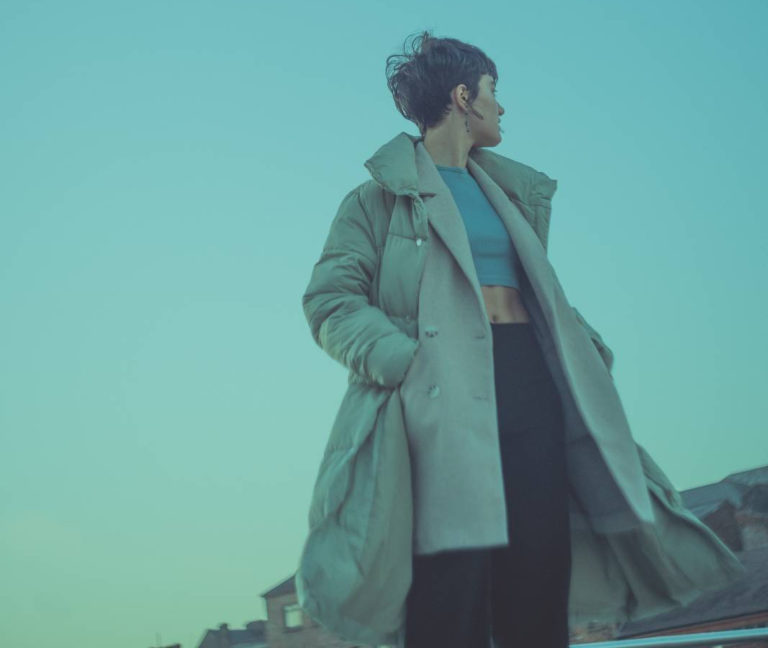 So, what did I do that was different? I changed my approach to job hunting using these strategies.
Research the market.
Identify the companies that are aligned to your values and qualifications regardless of how difficult it may be to get into these companies.
Seeking out individuals who work for that company and engaging with them. Reach out to them via LinkedIn, email – whatever your preference- but make sure to have that one-on-one to build your network and relationships.
I was officially employed as a UX/UI Designer in the company BoatyardX in a time where everyone was finding it difficult to find a job during the pandemic. My new company is a startup but with the breadth of experience across the three different locations – Ireland, Romania and Colombia, I had so much support from the Design Team and indeed the company as a whole to drive my development as a Designer. They cared only about the work that I did and that I was in a good place to work from which led to a healthy work atmosphere. As Product Designers in BoatyardX we take on a range of client projects and deliver quality product solutions.
These days I'm leading up to my first year at BoatyardX and I have grown confident in my skills whilst working there. On my time off, I can work on personal Open Source projects and contribute back to the community that has been so welcoming.