De-risk your product build by answering fundamental product and technology questions up front.
De-risk your product build by answering fundamental product and technology questions up front.
A BoatyardX Discovery project helps clients rapidly gain the confidence needed to support a build, pivot or kill decision. The Discovery process plays a vital role in supporting clients move to build with a defined scope, estimate, delivery plan and a clear understanding of the risks.  
Every Discovery project is unique, and we tailor our process to meet the client's needs. Our Discovery process can flex to explore or validate a new product concept, scale an existing product through to migrating an existing or mature product to the cloud and everything in between.  We've successfully worked with New York investment bankers through to Irish dairy farmers using the same methodology.
Product development can be viewed through three lenses, customer desirability, technical feasibility and commercial viability.  Our methodology focuses on raising the confidence levels across two of the three lenses, customer desirability and technical feasibility and our clients typically bring the domain and commercial expertise to the table.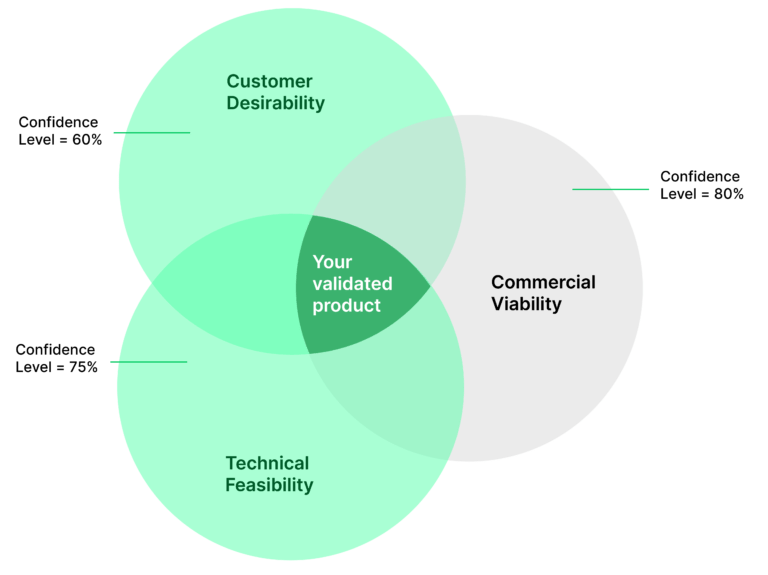 Answer fundamental product questions
Identify and prioritise high value features for MVP
Validate customer desirability through testing
Validate that the solution is technically feasible
Surface key product or technology risks
De-risk product build through gaining clarity on MVP scope, estimates and timeline
Our approach is highly collaborative and our multidisciplinary team which includes product designers and solution architects will work closely with you to reach a shared product vision.  We take a people centred approach and utilise design thinking as well as structured problem solving to give our clients what we call the "aha moment".    
BoatyardX has introduced a new service for organisations large and small seeking technology solutions to current challenges. DiscoverX is an intensive two-hour workshop where BoatyardX's experts engage with an organisation to define the problem and identify the business process to be transformed, the technology to be modernised or the software product to be developed.
"Within 24 hours of the workshop ending we come back to the organisation with an outline for a solution to the issue as well as options for how it can be designed and built," says MD Brian Barter. "This is a service which we are offering to companies that are facing technology challenges but do not have the resources internally to address them."